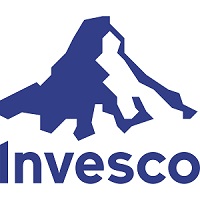 An opportunistic stressed, distressed and special situation credit fund investing in small and mid-cap corporates in the US, UK and Europe at an opportune time in the credit cycle.
Exposure to this institutional asset class is typically difficult to access directly (the Fund's usual minimum investment was $5m). Connection Capital clients could invest from £25,000.
Investment strategy
Invesco Credit Partners II is an opportunistic debt fund investing in stressed, distressed and special situation corporate private and public debt – primarily senior, secured loans purchased from existing
lenders at a significant discount to par, predominantly sourced through Invesco's private side global credit platform proprietary network.
The portfolio will be 25-30 investments diversified by sector and geography (US, UK and Europe), with the potential to generate superior returns for the risk being taken due to the timing in the cycle and experience of the manager.
The fund manager
Invesco Credit Partners ('ICP'), based in London and New York, is a specialist distressed credit investment team within the Invesco global credit platform managing $42.9 billion of assets across a range of
credit strategies.
ICP's first fund employed the same strategy as was intended for ICP II and has deployed $542m of capital.
Why do we like this distressed debt and special situations fund?
This fund gave investors exposure to distressed credit market at an opportune time in the credit cycle, with the opportunity set growing at least 4x in Q1 2020. Historically, post-crisis returns in this asset class have eclipsed those from other vintages.
The investment team is well known to Connection Capital, with Lorna Robertson, Head of Funds, having previously worked at Invesco and involved in the distribution of ICP's first fund.