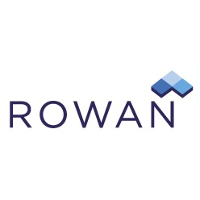 In December 2017, Connection Capital completed a £5m MBO.  The transaction was supported by an invoice discounting and stock facility from Lloyds Bank.
The company
Rowan International is Europe's largest branded stock re-seller to the discount market, purchasing surplus stock of fast-moving consumer goods (FMCG) and then re-selling to leading national and international discount retailers across Europe.
Rowan was founded 30 years ago and now has strong relationships with many of the leading industry brands, including Johnson & Johnson, Unilever and Procter & Gamble.
Investment rationale
The company had a solid management team that had been running the operations ahead of the buyout and which was supported by a strong Executive Chairman. It had successfully developed relationships with a diverse range of top FMCG branded suppliers which were delivering longevity of EBITDA and cash generation.
A low entry multiple and gearing provided a de-risked structure at completion.
Progress since investment
Rowan has undertaken substantial digitalisation of the business, this has included the development of a customer app, which now drives 20% of turnover. The management team has been enhanced with a new CEO and CFO joining the senior team. Further expansion has occurred with the establishment of a European distribution hub to de-risk the impact of Brexit.
Connection Capital also supported the business with a further £1m of funding in early 2020.
You might also be interested in