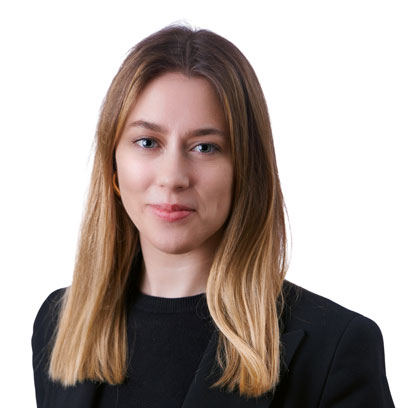 Laura Scott
Role: Investment Executive
Mob: 07398 410 014
Email: laura.scott@connectioncapital.co.uk
"I've experienced first hand the hard work and personal commitment it takes to grow a business. I'm excited to help investee companies realise their efforts and be a part of enhancing them further."
I joined Connection Capital in 2021 as an Investment Executive. My role involves supporting the investment team in sourcing, executing and managing prospective portfolio companies.
A Londoner born and bred, I didn't go far for university, studying Biomedical Engineering at Imperial College. By the time I reached graduation day, I knew I wanted to make the jump into the corporate world and joined Grant Thornton where I qualified as a chartered accountant within the Audit team before transferring into the Corporate Finance team in 2019.
Within the Corporate Finance team, I specialised in providing transaction advisory services in respect of SMEs on both the buy-side and sell-side, in a wide range of sectors. A secondment at Pimlico Plumbers, working alongside the CFO and wider management team to prepare for the recently completed transaction, really solidified for me the importance of a strong management team to grow a business and achieve the best results.
Our funding model presents a unique opportunity to support management teams in a flexible manner, tailored to each individual company's specific needs. We back the management team from the get-go, providing support to develop where necessary.
Outside of the office, I can usually be found trying out a new restaurant or atoning for my sins in the pool or on the tennis court. I love to read, bake (the requisite precision appeals to the engineer in me) and travel, having briefly lived in Italy before heading to university. 
Back to Team Page